IOM rc Yacht Section
Our model yacht session is a small group of members and associate member who like to sail radio controlled yachts. We sail at Shustoke sailing club sail on Monday and Thursday mornings from around 11.00am to 3:00pm.
Most sail the RYA recognised International One Metre (IOM) class of yacht and the aim is to develop competitive racing to RYA rules.
For more information contact Christine Bellingham via the Facebook link below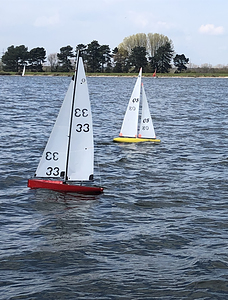 Last updated 14:00 on 7 June 2022